Girls with Nerve
Wednesday, August 26th, 2015 at 12:17pm
Sleep Deprivation
Can sleep deprivation trigger a seizure? Yes, it can. Seizures are very sensitive to sleep patterns. Some people have their first and only seizures after an "all-nighter" at college or after not sleeping well for long periods. If you have epilepsy, lack of 'good sleep'...
1 View on Facebook
Girls with Nerve
Tuesday, August 25th, 2015 at 11:54am
Tonic Seizures
What is a tonic seizure? Muscle "tone" is the muscle's normal tension at rest. In a "tonic" seizure, the tone is greatly increased and the body, arms, or legs make sudden stiffening movements. Consciousness is usually preserved. Tonic seizures most often occur during sleep and...
2 View on Facebook

Friday, June 19th, 2015 at 5:43am
"I decided I wanted to prove people wrong" -Dani on her #epilepsy diagnosis #epilepsyblogrelay http://t.co/21IifYcp3u http://t.co/i3sMyIksKi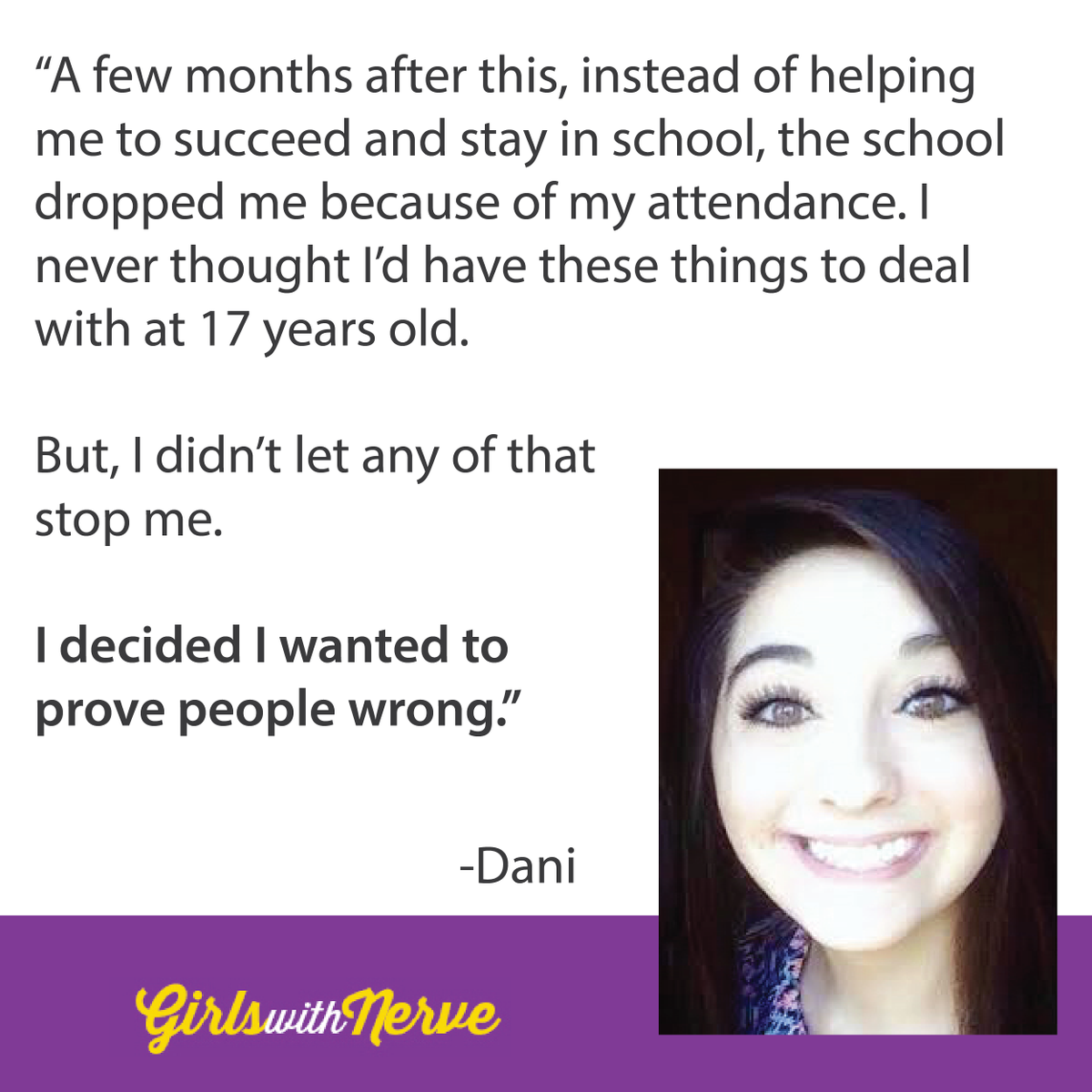 Friday, June 19th, 2015 at 5:09am
"We are the generation who can change the world." - Kate #EpilepsyBlogRelay http://t.co/qU5GnurCQy http://t.co/35Lz7mDy1g